Autogate Service 03 – 8052 1200 
Yesterday we replaced an underground autogate system with Arm Autogate System for a customer in PJ area. He had been using this autogate for few years until recently the autogate stopped working. One side of the autogate doesn't close. So he had no choice but to replace the autogate sytem.  Based on our experience, this type of autogate normally can work up to 10 years provided that you got it installed properly. Sadly there are many inexperience installers out there.
There are several problems your underground autogate system might experience:
1. When the temperature is high, you might notice some delay in opening of your gate.
2. Water goes into the motor. What causes water to get into the motor? There are several factors that cause water to go into the motor including careless installation, cracked cement, cracked casting and blown sealers.  If water gets in contact with conductors of motor, it gets shorted. It is exactly the same like we have Live and Neautral shorted and it will blast.
3. The gate doesn't stop where it is supposed to. It is due to the malfunction of your limit switch.
4. The gate keeps making annoying sound. Because the temperature in Malaysia is very high, so the grease dries out very quickly.
Cracked Motor Casting
This is Underground Autogate System
Replaced Underground Autogate with Arm Autogate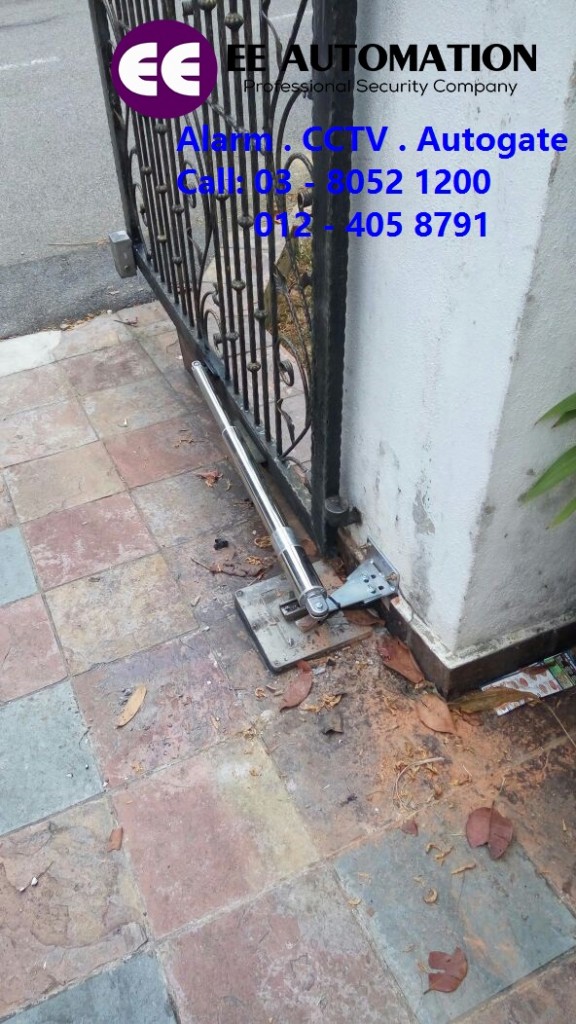 This is Arm Autogate System 
The new Arm Autogate Control Panel is inside the PVC box
Malaysia's #1 Autogate Repair, Service & New Install Company
Thinking of replacing your old autogate or getting a new autogate? You have come to the right place. We started our Autogate department in year 2000.  It's been 16 years now! We supply, install and service residential and commercial autogates.
We offer:
Autogate Supply
Autogate Installation
Repair Service
Diagnostic Service
All types (Sliding Autogate, Folding Autogate, Swing Arm Autogate)
We are centrally located in Puchong and Cheras, we service and repair all types of autogates within Klang Valley. We build our foundation based on excellent customer service, good quality material used and reliable technical support. We stock many common parts (Autogate Remote Control, Autogate 7AH Battery, Autogate Control Panel & Autogate Transformer) on our vans and showrooms and will work efficiently to get your autogate working as quickly as possible.
Schedule a Demo at our showroom: Call 03 – 8052 1200 or 012 – 405 8791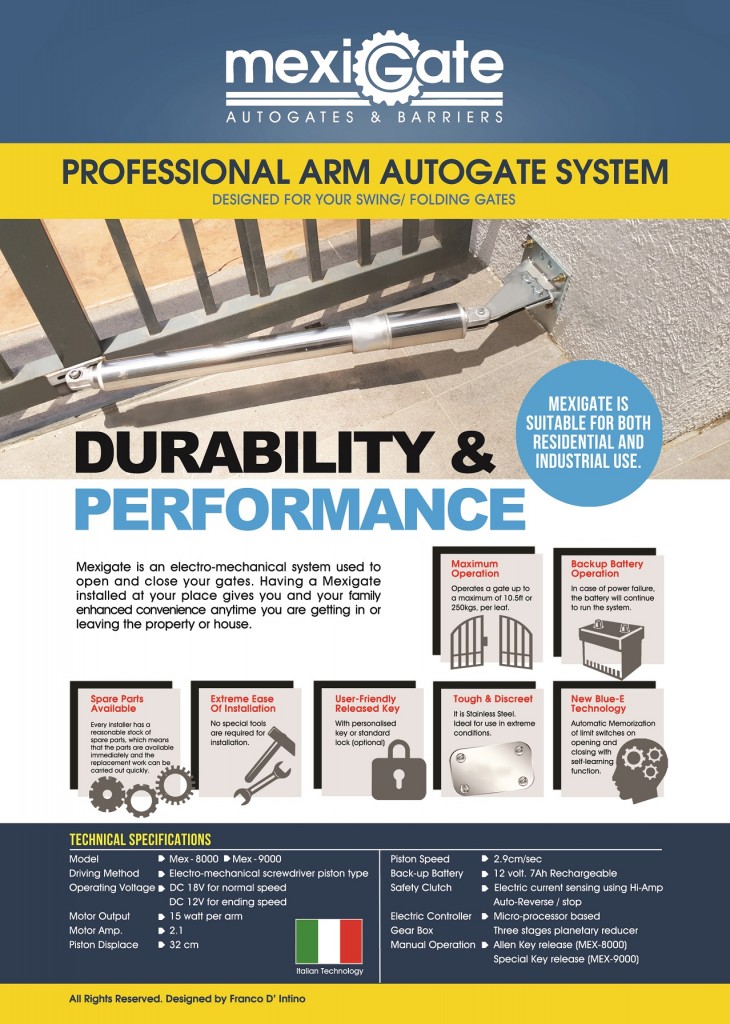 Mexigate Autogate Catalog