The Megapix IP Camera
If you are looking for a security video camera with the highest resolution, your best bet will be in the IP Camera. Video captured by this incredible device is transmitted in digital form over a network and is received and translated by viewing devices such as smartphones, PC, or even a tablet. You will be pleased to know that the shots and time from an IP megapixel camera can be stored on a hard drive for purposes of easy access.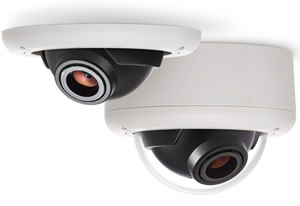 Compared to analogue cameras, the video quality of the IP megapixel is far much better. Its digital pictures also stack favorably in sharpness compared to those of traditional cameras. With the IP megapixel camera, you easily change the resolution to a higher or a lower one in order to mirror your liking. The IP also gives you the ability to view your videos in real-time regardless of your location.
When choosing an IP camera, there are several things you need to ask yourself in order to choose the right one. Will you be using the IP camera to view a wide or video of cars driving by? Will be using the IP megapixel camera to zero in on faces or car's license plates? Fortunately, a camera with high resolution and appropriate lens like IP megapixel camera, will allow you to view your video without leaving any detail behind.
How an IP Camera Works
When using an IP camera, you will be required to plug it directly into your network router for purposes of transmitting data via a network. It would be worthwhile to note that such a camera will require high-speed internet connection, router, Ethernet and an IP address in order to function. High-resolutions cameras require more bandwidth, and the more cameras connected to your network, the greater your bandwidth requirement.
Having an end-to-end digital quality, the IP camera comes with the advantage of maintaining remarkable high video signals quality and ensuring data integrity. This is due to the video signal remaining in digital form throughout the entire transmission.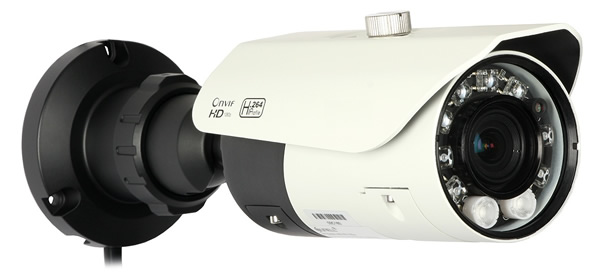 If you are looking for the unparalleled benefits of a 1.3 megapixel IP camera surveillance system, then you have visited the right place. We offer a wide range of quality IP security camera systems that will enable you to keep an eye on your business(es) around-the-clock. Whether you choose an IR, dome, box or PTZ form factor each security camera comes with various benefits. The benefits range from high-resolution image quality to easy deployments of additional network options, from remote video recording to remote monitoring from anywhere though your PC, tablet or a smartphone.
We are prolific in providing well rounded and well supported IP Network Cameras and quality megapixel network cameras such as Sony, Samsung, Super Guard, Panasonic, Geovision, Hikvision among many other heavyweight brands in the market.
For more information on designing and installing IP Camera System, please click here or phone us on 03 – 8062 5891
Best Seller
Samsung
SNO-5084R, SNV-5084R, SND-5084R, SNO-7084R, SNV-7084R, SND-7084R, SNO-6011R, SND-6011R, SNO-6084R, SNV-6084R, SND-6084R, SNO-7080R , SNV-5080R, SNO-5080R, SRN-472S, SRM-872, SRN-4000, SRN-1000, SRN-470D, SRN-1670D, SNP-5430, SNP-6320RH, SNP-6321H, SNP-6321, SNP-5430H, SNP-6320H, SNP-6320, SNP-6201H, SNP-6201, SNF-8010VM, SNF-8010, SNF-7010VM, SNF-7010V, SNF-7010, SNB-7001, SNZ-6320, SNB-8000,  SNB-7004, SNB-5004, SNB-5003, SNB-6004, SNB-6003
HIK Vision
DS-2CD4232FWD-IZH, DS-2CD4212FWD-IZH, DS-2CD4224F-IZH, DS-2CD4312FWD-IZHS, DS-2CD4324F-IZHS, DS-2CD4332FWD-IZHS, DS-2CD4112FWD-IZ, DS-2CD4124F-IZ, DS-2CD4132FWD-IZ, DS-2CD2212-I5, DS-2CD2232-I5, DS-2CD2312-I, DS-2CD2332-I, DS-2CD2612F-I, DS-2CD2632F-I, DS-2CD2712F-I, DS-2CD2732F-I, DS-7604/7608NI-SE/(8)P, DS-7716NI-SP/16, DS-9632NI-ST, DS-9664NI-ST, DS-9616NI-ST, DS-7104NI-SL/W, DS-2CD783F-E(I)Z, DS-2CD754FWD-E(I)Z, DS-2CD755F-E(I)Z, DS-2CD753F-E(I)Z, DS-2CD764FWD-E(I)Z, DS-2CD7283F-EIZ(H), DS-2CD7254FWD-EIZ(H), DS-2CD7253F-EIZ(H), DS-2CD7264FWD-EIZ(H), DS-2CD2532F-IS, DS-2CD2512F-IS, DS-2CD2132-I, DS-2CD2232-I5, DS-2CD2032-I, DS-2CD2012-I, DS-2DF1-514, DS-2CD2412F-IW, DS-7604NI-VP, DS-7608NI-VP
AVTECH
AVM311, AVM542, AVM428, AVM328, AVM302, AVN815, AVN80X, AVN801, AVM459, AVM457, AVM357, AVM565, AVH0401, AVH306, AVM0801, AVH516
Geovision
GV-UBL3401