For many years, we have proudly offered both home and business alarm systems including paradox alarm system throughout selangor and Kuala Lumpur. We are one of the highest rated security companies in Malaysia and our goal is to offer high quality home and business alarm systems that you can trust.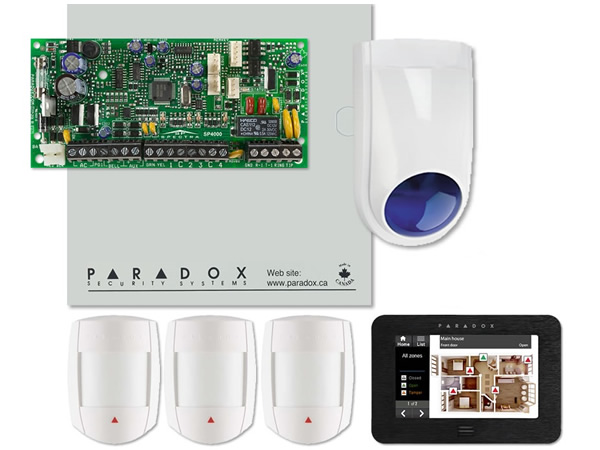 Which Alarm System Is Best For You?
When you're new to the world of security systems, it can be a daunting process to figure out exactly what is needed. Even simply knowing whether or not a particular product is sufficient for the task that you need it for can be difficult to suss out. There are tons of products on the market right now all vying for your attention. So, which one do you choose?
First of all, here are some of the different components that are crucial in security systems:
The panel (This is essentially the system's brain.)
The internal & external sirens.
The motion detectors (available in pet immune varieties.)
The magnetic door & window sensors.
The vibration sensors.
The broken glass sensors.
The keypad (available as LED, LCD, and with potential wireless capability.)
You should be sure to check that any security system you consider for inclusion in your home has all of those features. No one detector is a catch all. The best security system is one that can check for all manner of activity or changes in the landscape of the home or business.
Wireless Alarm or Hard Wired Alarm?
Next, you need to consider whether you want a wireless or hard wired alarm system. Of course, wireless systems are much easier to install and interact with overall. The costs generally tend to be lower as well. They also have the wonderful benefit of being portable and easily removable if necessary. Their battery life can be low however, and batteries tend to hold their charge for less and less time eventually. Some people are also wary to trust wireless systems, assuming they can possibly be hacked. Lots of security companies offer monitoring services to avoid such issues however.
If you go for a hard wired system however, they are a bit more tried and true. Though they are pricy to install at times, they rarely need much work after the fact. Consider this option only if you know you'll be in your location for a long time to come and are willing to make an investment. That investment is in your safety of course, so it is largely considered worth it. Just know that there isn't as easy of a DIY approach with hard wired systems. You're going to have to hire someone to install it professionally, adding to the total cost significantly.
Ultimately, both options have pros and cons. Just know that they can both keep you safe however. Choose carefully, and you will likely be happy with the system in the end.
What is False Alarms?
A false alarm is an alarm that triggers when no there is break in occurred. False alarms reduce the effectiveness of security systems. If alarms are seen as unreliable indicators of threats, they may potentially be ignored. False alarms may make you reluctant to arm your system, thus exposing your facility and property to undetected theft.
How to decrease the false alarm rate?
Train the necessary people in the use of your home's alarm system
If your system includes a back-up battery for use during an electrical power loss, check to make sure that it is fully charged. Low battery voltage is the second most common cause of accidental alarms. Most alarm systems visually indicate a problem with the battery.
 Check that all doors and windows are locked
Do not use unreliable or low cost alarm systems
Maintain you alarm systems
Tell your Alarm company to use high quality parts for example, the cable, battery, and siren.
Choose a reliable and experience Alarm company to install the systems
Cheaper is not always better. Cheap equipment and basic alarm packages do not provide enough security in most situations.
Control Your Alarm Systems via Mobile Phone
From there, you might want to look into grabbing an alarm with mobile phone compatibility if you have the means. You can wirelessly lock or unlock your systems these days right from the palm of your hand, adding a whole new degree of safety and control. It also minimizes the risk of blanking on your keypad's pass code, an issue that effects more home and business owners than you would think.
You No Longer Need To Remember Complicated Codes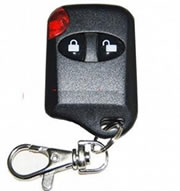 Smart Remote Control that is easy to use for children and the elderly. You can easily activate and deactivate your Alarm without having to remember complicated codes.
Receive call when alarm triggers
The next optional feature harkens back to the potential for having your systems monitored. There are security systems that partner with companies like ADT that essentially "keep watch" of the system's status. If the system is disarmed or triggered, you can opt to receive a call from the company just to make certain that everything is okay. They can also call the authorities as needed, adding another layer of safety overall.
While there are more options than you might know what to do even do with when it comes to alarm systems, there is no need to fret over the matter. A lot of people let the potentially complicated nature of choosing and then having it installed and worked on as needed get in the way of having a security system at all, a risk that truly shouldn't be taken. By merely considering having an alarm of some sort, you're ahead of the curve. Choose one that has the essential features above, and consider what option function you need on it and get it installed as soon as possible. You can never be too safe!
We carry brands like Paradox and Bentel

Paradox Alarm Systems was founded in 1989 and its headquarters is in Canada. Paradox products are sold only to qualified and loyal installers and distributors in over 100 countries. Paradox invests heavily into research and development every year.

Bentel Security was founded in 1983 in Grottammare, Italy and moved to Corropoli in 1994. Global demand for its superior product line grew, and in 1998 Bentel joined forces with DSC to bring the world the finest security product line-up ever offered.
Bentel now offers the best value in a very complete line-up of security products.
We strongly recommend Paradox SP6000 for most homes and offices.
For more information on designing and installing an Alarm System, please click here or phone us on 03 – 8062 5891
Best Sellers:
Paradox (Spectra)
SP4000, SP5500, SP6000, SP7000
Paradox Wireless Alarm (Magellan)
MG5000, MG5050, MG6250
Bentel
KYO8