We Provide Services From The Installation To The Maintenance & Repair For Your Dnor Autogate System
Anda boleh tengokkan customer ini di Jalan Desa Budiman 6/3, Taman Desa Budiman, Bandar Sungai Long, 43000 Kajang, Selangor baru sahaja ganti folding gate latest design, tapi autogate folding type nya lama. Sebabnya dulu kami pasang dnor 712 autogate dan sekarang customer tukar folding gate baru, dnor autogate tersebut masih berfungsi dengan baik. Jadi kami datang pasang semula dnor 712 arm autogate cuma perlu gantikan dnor autogate bracket sahaja. Jimat kos pasang autogate baru, memang bagus cara pasang autogate kami dan gunakan semua autogate components high quality, puji customer.
Kenapa perlu memilih kami? Kami telah berpengalaman lebih 22 tahun dalam autogate sebagai auto gate supplier kajang, autogate installer kajang dan auto gate repairer kajang. Semua harga autogate kajang kami berpatutan dengan sistem autogate terbaik. High quality after sales services for autogate juga kami berikan. Semua team kami berpengalaman akan sedia membantu anda.
Pengendalikan sistem autogate adalah keutamaaan kami, banyak auto gate brand malaysia dan jenama autogate itali untuk auto gate installation &service repair specialist to install any auto gate. Baru-baru ini ramai penggunakan dnor 712 autogate dan dnor 212 heavy duty arm autogate system yang kami buat dnor autogate repair services. Sekiranya anda juga menghadapi dnor autogate problem, anda telah datang ke tempat yang betul.
Kami menyediakan auto gate repair service Klang Valley! Baiki autogate anda dengan 3 langkah
Langkah 1: Tangkap beberapa gambar autogate dan nyatakan apa yang ada perlukan
Langkah 2: Whatsapp kepada 012- 405 8791
Langkah 3: Juruteknik kami akan menghubungi anda untuk appointment
Sekiranya ada ingin menggantikan underground swing auto gate system yang lama atau arm auto gate yang sudah rosak, kami sangat recommend menggunakan FBM-929 Arm Autogate System kami.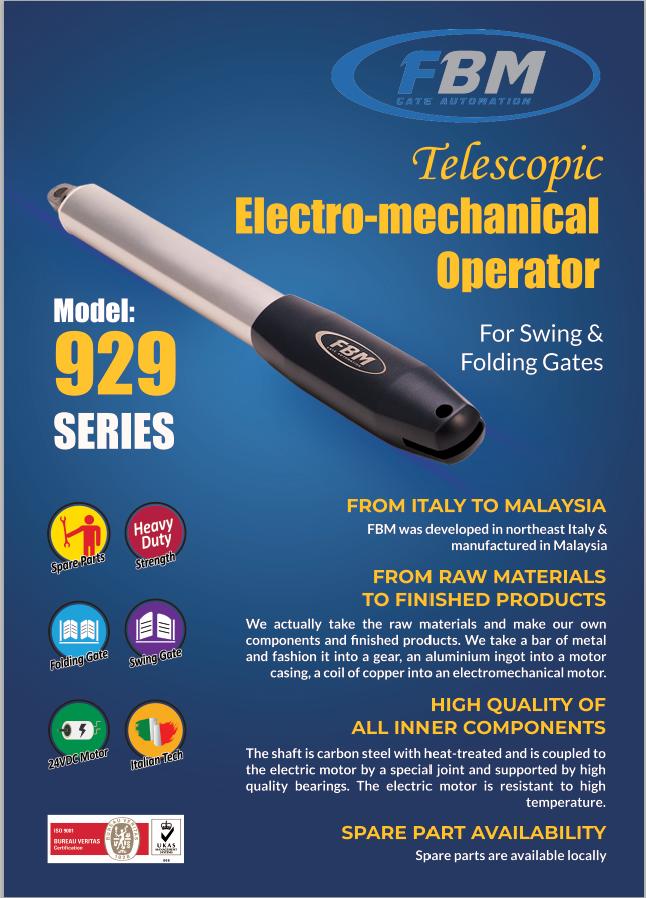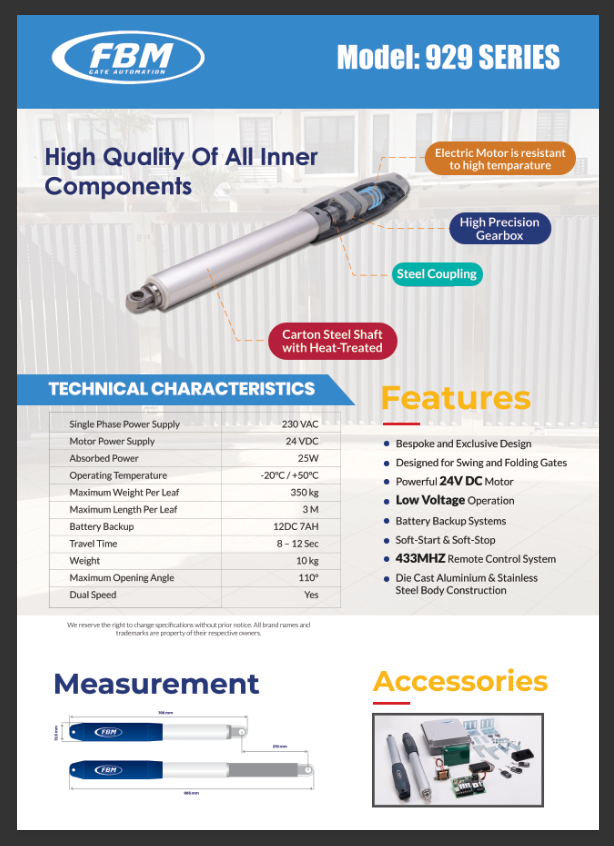 EE Automation & Technology Sdn Bhd
Showroom: 33, Jalan Puteri ⅛, Bandar Puteri
Puchong, 47100 Puchong, Selangor.
( Besides Giant Hypermarket)
Hotline : 03 – 8062 5891 / 016-639 2272
Website: https://www.eeautomation.com.my
Youtube: https://youtu.be/7yXJFafhczo / https://youtu.be/nvSifMMO9Jk