What is an intruder alarm?
Intruder Alarm system is a surveillance technology primarily used to detect and monitor any property entry. The system can be installed in either business or residential establishments. Through the system, the property owner will be prompted through an alarm if an unwanted party intrudes the secured premises. This has become a lucrative opportunity for a lot of electrical systems operator, to offer property owners with a full electrical work of installing intruder alarm systems.
Paradox Spectra SP6000
The Paradox Spectra SP6000 is a type of security alarm control known for its flexible features. It runs on 2 on-board PGM programmable outputs, as wells as 8 hard-wired onboard zones. This type of control panel allows SP6000 to have expandable and flexible features, making it suitable for business and residential use. For instance, businesses that require remote and wireless control, and mobile remote monitoring through Android or iOs phones is made possible through the Paradox (to use this, a IP150 Internet Module is needed for the Paradox App to work).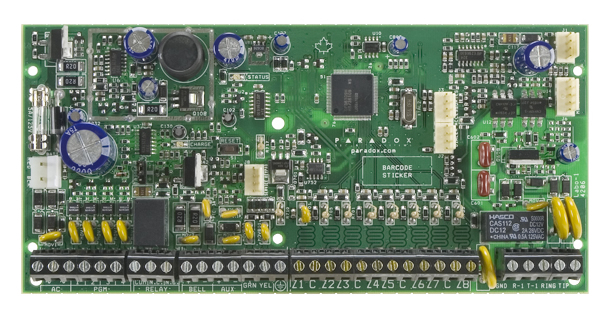 Paradox Spectra SP7000
Paradox SP7000 is also another flexible and expandable security system that runs on 2 on-board PGM programmable outputs. Its control panel also has 16-hardwired on-board zones. It can be used for home and business purposes, including remote and wireless control features. Those who wish to run the control panel through their smartphones can use the iParadox App by separately purchasing IP150 Internet Module.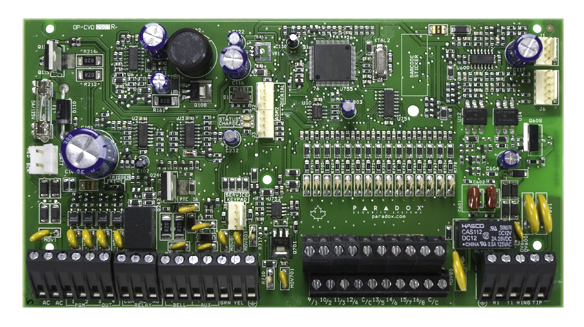 Spectra Control Panels
Having all of the Spectra control panels namely SP4000, SP5500, SP6000, SP65, and SP7000 gives the user maximum flexibility and expandability in operating their security alarm system. Spectra has powerful features, mainly due to its advanced communication bus. Through this, Spectra control panels can be ran via hardwired expansion modules, wireless control, and also works with a various accessory modules. One of the most important features of the Spectra model is that it allows the end-users to upgrade its system easily, this is due to the installed in-field firmware upgrade capability. This means that there is no need to call a technician each time an upgrade is needed in the establishment. The entire Spectra package already comes with an easy to understand menu for programming and upgrading. Another important feature of Spectra is its multipath communication, which permits system communication through various channels including IP/GPRS/GSM with the PCS series module, telephony with its built-in landline dialer, voice with the VDMP3 Plug-In Voice Module, and IP with the IP100 Internet Module.
Given the advanced, multi-functional, and user-friendly features of Spectra SP, there is no doubt that it is the top security solution for every business and home needs.
Features
Integrated iParadox app
StayD mode supported
32 user codes
Features 4-wire expansion bus
Can be expanded up to 32 zones
Can be expanded up to 16 PGMs
Containts 2 Partitions
 Features Automatic Daylight Savings Time
PCS Series supported
IP100 Internet Module ready
VDMP3 Plug-in voice dialer supporsed
Menu-driven manual for installer programming, Master, and Maintenance codes
256 events buffered
Push button software reset (easily reset all default values upon restarting)
Patented 2 opto coupler dialer circuit – known to be the most reliable dialer in the industry – US Patents 5751803, RE39406
Paradox K32LCD Keypad
For those who are installed with the Spectra SP series from SP400, SP5500, SP6000, to the SP700 model, the Paradox 32 Character Hardwired K32LCD Keypad module can be used. Paradox 32 is also compatible with MG5050 and MG500 . To improve ease of use, the keypad comes with its own adjustable backlight, a 32-character LCD display, contrast settings, and control speed.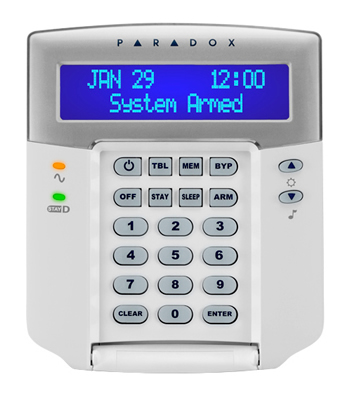 Compatible with Spectra SP series V2.31 and higher versions, as well as MG5000, MG5050
Comes with 32-character keys, programmable labels, and a trademark blue LCD display3
Real time zone alarm display that can also be disarmed
LED StayD Status Display
Adjustable settings for backlight, contrast and scroll speed
Single keypad zone input
Chime zones settings
Panic alams that can be activated via 3 keypad functions
Comes with a menu guideline for easy programming and set-up
Other Features
Modern and attractive design
Can be used for both Spectra Series and Magellan control panels
Paradox K10H 10 Zone Horizontal LED Keypad
Features a unique 10 zone Horizontal LED Keypad. Can be used with both the MG5050 and Paradox Spectra Contral Panels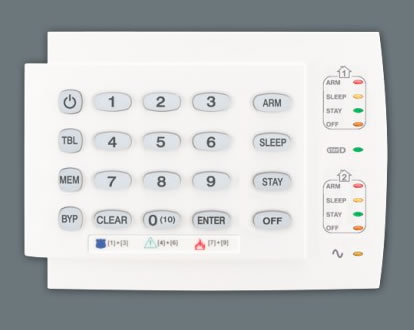 The horizontal keypad also has user-friendly programmable labels
Two-partition keypad for easier usage
Has integrated Stay D Mode
Single keypad zone input
Panic Alarms3 x keypad activation
Can be connected to the o 4 wire expansion Bus
Time and display settings
Seven soft touch buttons that come with tone
Chime Zones Setting
12vDC Power supply
40mA Consumption
Uses Lan 2-Pair Bus Cable with max of 200m
For more information on designing and installing an Intruder Alarm System, please click here or phone us on 03 – 8062 5891