First Generation FBM Arm Autogate System – Autogate Supplier & Repair in Subang Jaya
Dari dulu sehingga sekarang customer masih mencari kami auto gate company in Selangor & KL untuk melakukan pemasangan autogate terbaik. Rumah customer di USJ 13, Subang Jaya yang telah menggunakan FBM Autogate System first generation generasi pertama kami untuk bertahun lamanya tanpa ada sebarang masalah autogate rosak sehinggalah pagi tadi dimana customer tidak sengaja melanggar satu side arm auto gate motor. Customer terus call kami, kami tawarkan kepada customer sama ada baiki autogate atau tukar auto gate set baru. Kami beritahu yang kami mempunyai auto gate system latest FBM Arm autogate model. Jadi customer buat keputusan untuk gantikan dengan our latest 2019 FBM 929 Arm Autogate System yang mana merupakan buatan Malaysia menggunakan teknologi Itali.
FBM Autogate System dalam industri autogate sudah lebih 20 tahun. Setiap model FBM Autogate System sama ada model autogate dulu atau model autogate terkini semuanya kami simpan spare parts autogate seperti arm auto gate motor, auto gate dc motor, auto gate control panel S1, swing gate controller L-5000i, SG 123, SG 2003, SWG 800-V1, G-2800, AMP 7 auto gate swing control panel, auto gate control panel S3, 912, sliding control board F5, F1, F1, auto gate transformer and auto gate remote control untuk semua customer kami.
Kenapa kami sentiasa dipercayai oleh customer kami kerana kami hanya memberikan produk autogate terbaik autogate Malaysia dan memberikan perkhidmatan servis autogate terbaik.
Anda yang berapa di Subang Jaya, boleh dapatkan auto gate subang jaya yang mana kami boleh auto gate install subang jaya, auto gate repair usj, autogate repair sunway, auto gate service in Subang Jaya dan autogate repair service providers in Subang Jaya. Kami juga tawarkan auto gate repair & install at low price.
Kami adalah the one control autogate supplier in selangor, kuala lumpur. Kami juga top auto gate installer in Klang and auto gate installer in Subang Jaya.
Sekiranya ada ingin menggantikan underground swing auto gate system yang lama atau arm auto gate yang sudah rosak, lebih baik anda menggunakan FBM-929 Arm Autogate System kami.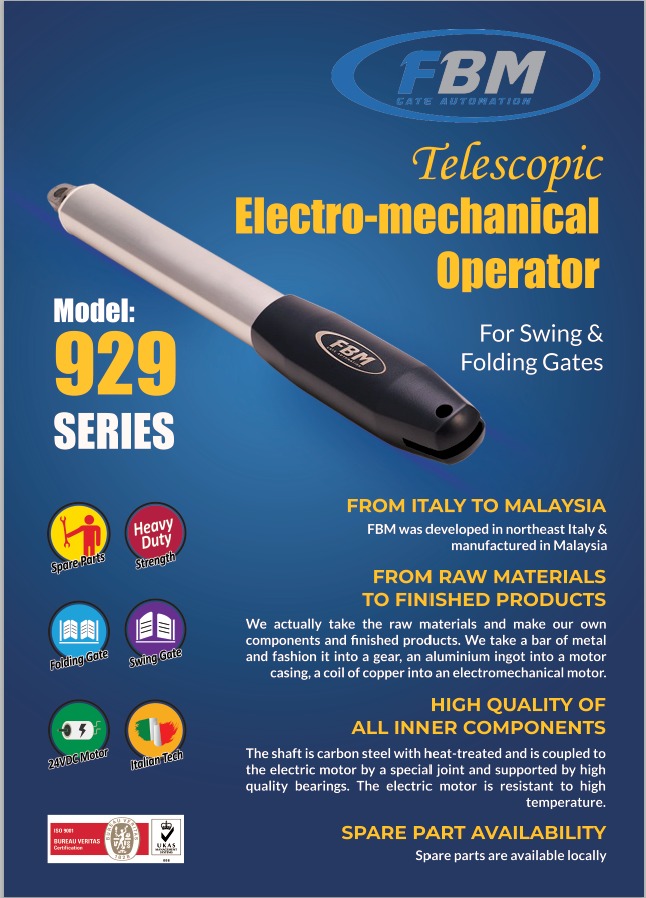 EE Automation & Technology Sdn Bhd Showroom: 33, Jalan Puteri ⅛, Bandar Puteri Puchong, 47100 Puchong, Selangor. ( Besides Giant Hypermarket)
Hotline : 03 – 8062 5891 / 016-639 2272
Website: https://www.eeautomation.com.my