Tarik Wayar Dan Buat Wiring Untuk CCTV Dengan Alarm (Kita Tarik Spare Wayar)
Selesai tarik wayar dan buat wiring untuk cctv dengan alarm di bandar kinrara bk4. Next tinggal untuk pemasangan sahaja tapi kena tunggu customer settlekan renovation dulu dan last baru kami pasang cctv camera, alarm control panel, alarm indoor siren, alarm outdoor siren dan keypad.
Tak sabarnya 🙂
Semoga dipermudahkan semua.. Amin
Why we need to pull some extra wires for alarm system? 1 alarm cable has got 4 cores in there, and alarm keypad requires 4 core wires. If one of the cores is damaged, then your alarm keypad will not be functioning.
The UPVC conduit resists moisture and corrosion. It doesn't conduct electricity and is best insulation sheathing for alarm wires.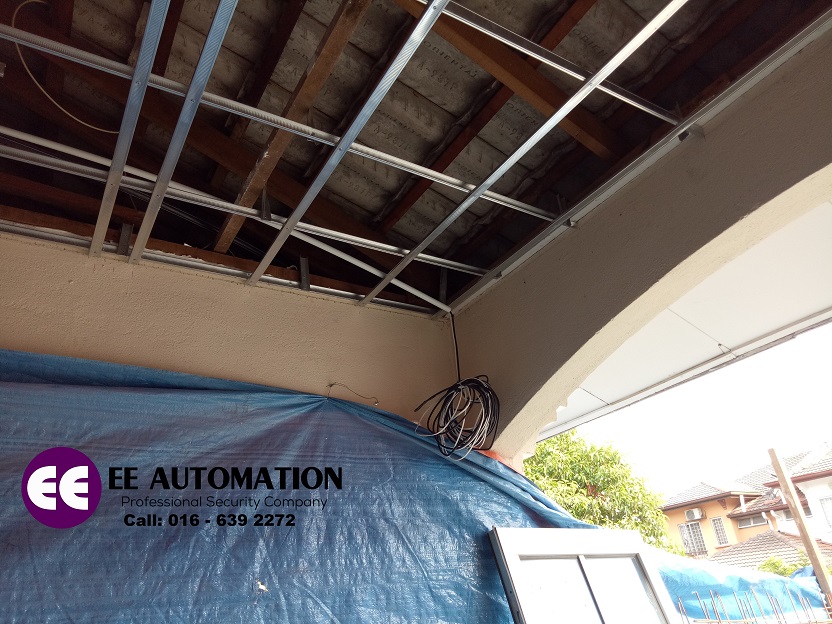 For each camera, we lay 1 coaxial RG59 cable and 1 power cable. We have seen companies share 1 power cable with 2 cameras.
Pelanggan sangat berpuas hati dengan cara kami melakukan wiring.
Kami menggunakan saluran UPVC untuk melindungi cable dan cable boleh bertahan tanpa masalah lebih 30 tahun
Kami juga memberikan spare cable, sekiranya satu cable bermasalah ada lagi wayar untuk digunakan, tak perlu tarik wayar semula.
Cable yang digunakan kami juga high quality, kami menggunakan RG59 cable, Fajar Power Cable dan Fajar Alarm cable
Kerja-kerja kami sangat kemas, hanya yang terbaik diberikan kepada pelanggan kami.
Berminat hubungi kami 03 – 8062 5891 / 016 – 639 2272
Anda boleh datang terus ke bilik pameran kami yang beralamat di
EE Automation & Technology Sdn Bhd
33, Jalan Puteri 1/8, Bandar Puteri Puchong, 47100 Puchong, Selangor
#cctv Malaysia
#reliable cctv company
#best brand alarm system in Malaysia
#reputable alarm company
#cctv camera services
#home alarm company
#syarikat alarm sistem